Effer Dandy Wanted Candy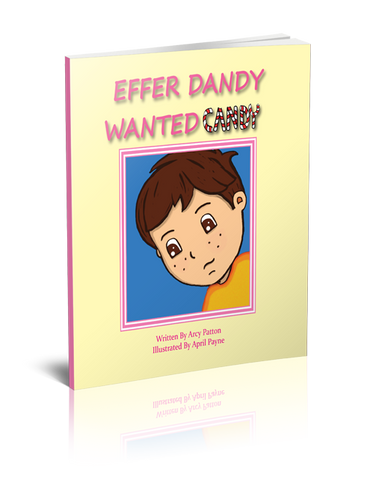 **Currently Unavailable**
Effer Dandy is a story about a little boy working through the process of doing the right thing and how he gets there.  Of course, he starts out doing the wrong thing, which is how we all learn. 
It is straightforward , the steps to set things right are sequential, and the rhyming pattern holds children's attention to the unfolding of this little boy's story.  The moral lesson woven into Effer's experience is a strong training tool for parents of young children.  The best part is, when children hear it, they understand it immediately. 
Purchase your copy of Effer Dandy Wanted Candy today to help teach your child basic principles of right from wrong and other moral lessons that they will never forget!
Also available on Kindle!
Download here - http://www.amazon.com/Effer-Dandy-Wanted-Candy-Patton-ebook/dp/B00SK9NJ9M